The linked photo below shows a much-thicker white middle stripe (or thinner red stripes):

http://www.gettyimages.com/detail/87233329/Getty-Images-Sport

http://img231.imageshack.us/img231/8704/1965houstonc.png




Posts

: 212


Join date

: 2011-06-24



Yeah its "robbing Peter to pay Paul." We need to take from the inside of the reds and give it over to the central white.
Any chance of finding a 1964 photo to see if it was the same? Same helmet design - supposedly.
It looks as though the reds are as thick as the outer whites, am I right?

This is from the '64 preseason and looks like it fits what you have posted:

http://www.gettyimages.com/detail/81802177/Sports-Illustrated

http://img121.imageshack.us/img121/3414/1964houstonc.png



Posts

: 212


Join date

: 2011-06-24



Hmmm. What do what to do?
I'm going to refer this one back to Tim.
Seems weird that they should differ.
Found these 2 photos that seem to match with the '64 preseason photo.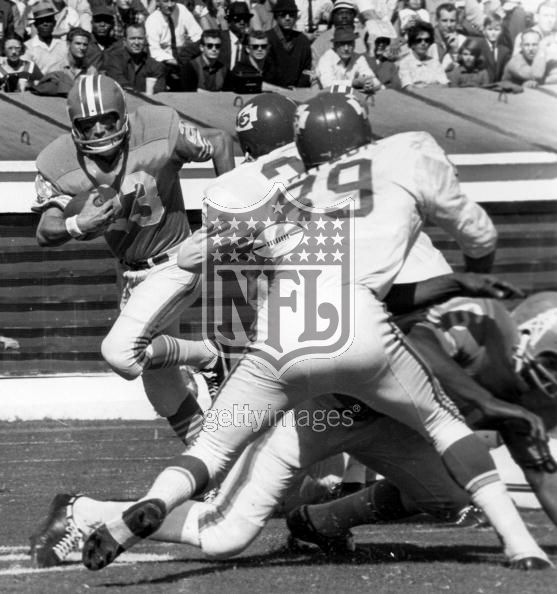 Starting to think the first photo you posted may have had some exaggerated affect to it.
I still think the stripes need changed but not to the degree that they appear in that first photo.
Something like this...

---
Permissions in this forum:
You
cannot
reply to topics in this forum