Page 2 of 2 •

1, 2
9/27/36 Boston @ Brooklyn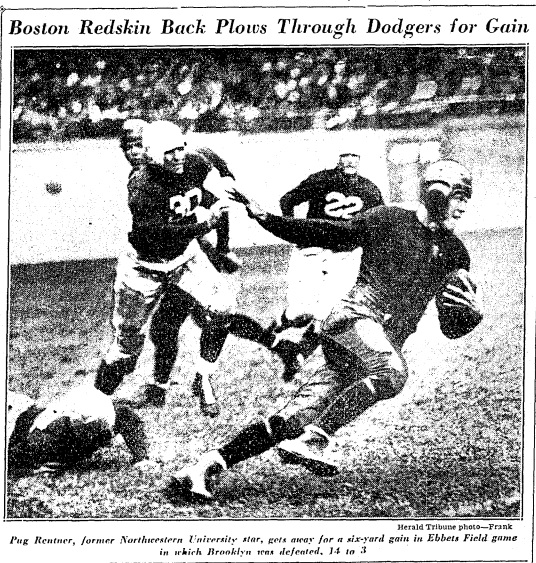 10/31/37 - Washington @ Brooklyn
9/25/32 - Bears at Packers
Tough to watch...navy vs navy!
(Green Bay Press Gazette courtesy of GBPL & Dennis)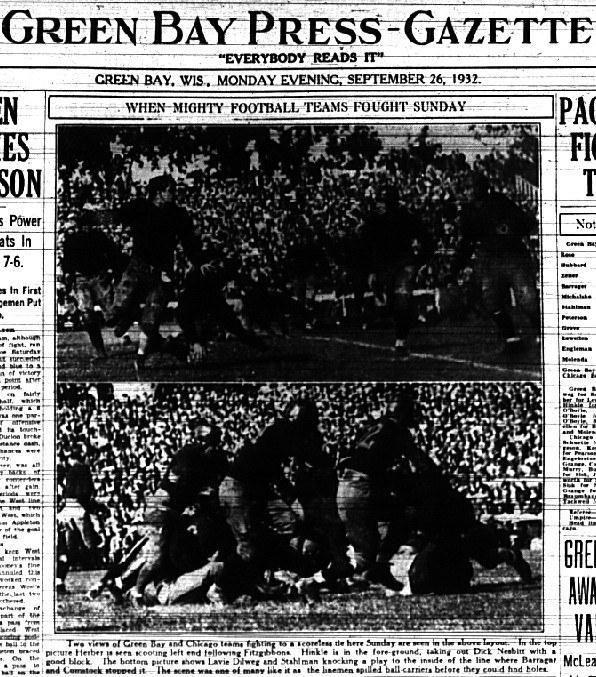 (and a cleaned up version)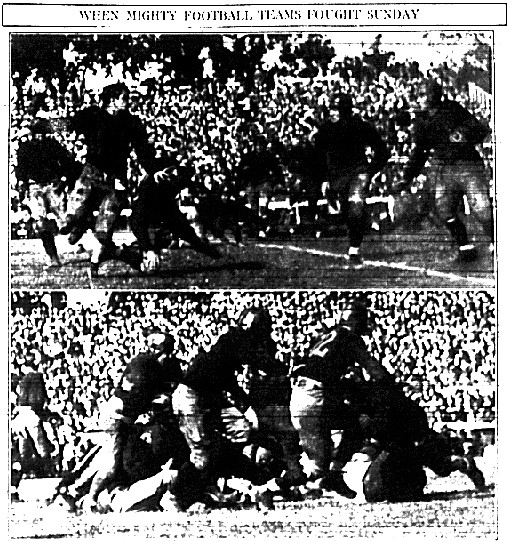 9/17/33 - BOS @ GB
We already had this one but these (from the same source) confirms the 'white-outlined Indian head logo' for Boston...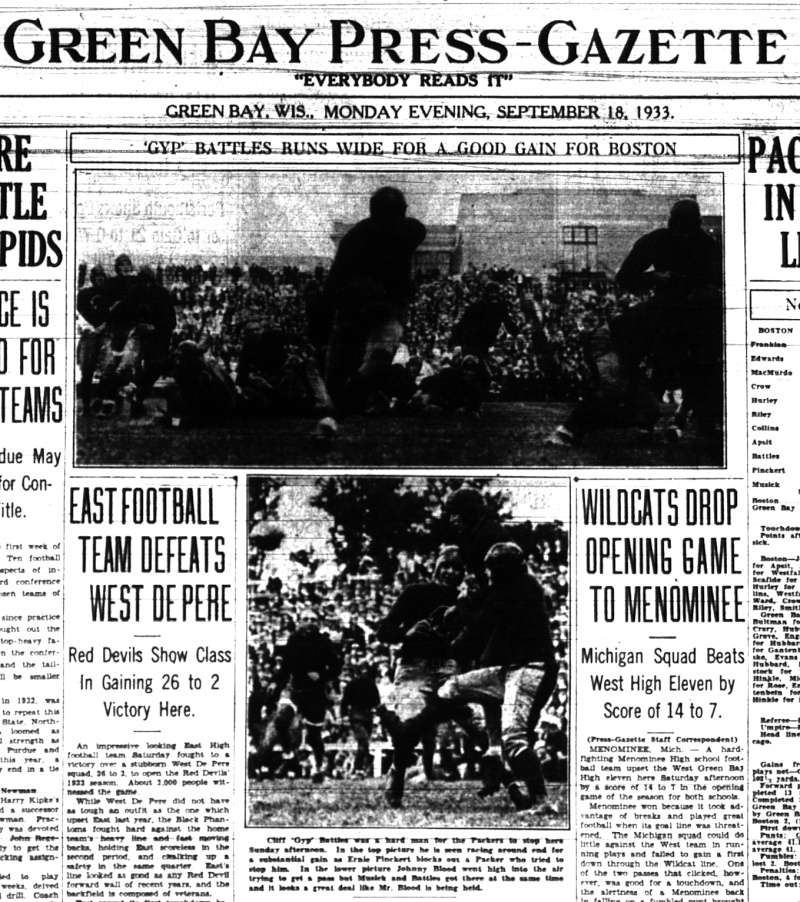 and an enhanced version...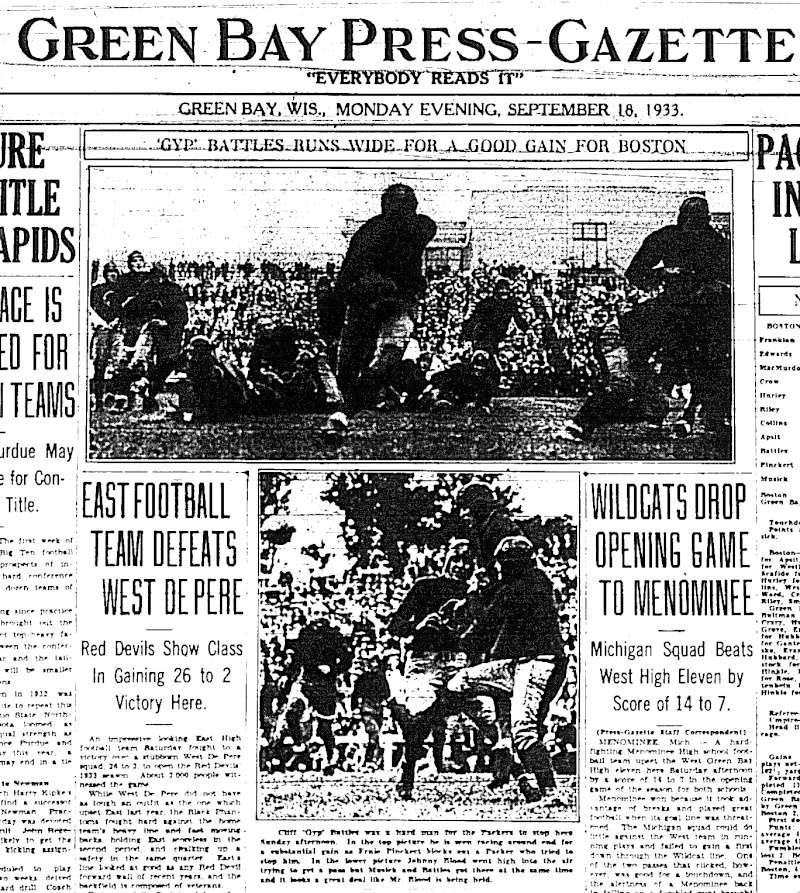 10/14/34 - CIN @ GB
Again, same source...
CIN in red/khaki with yellow/gold numbers (not white)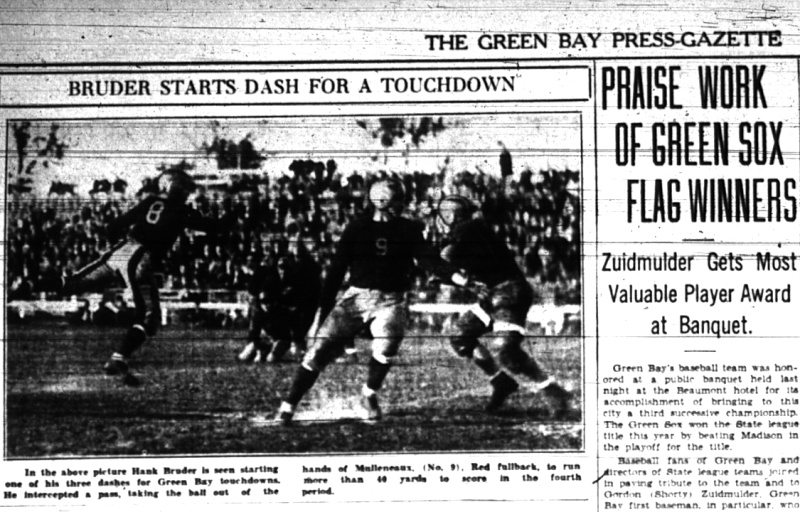 and an enhanced version...
10/6/35 - PITT @ GB
One last game from the GBPL, the GB P-G, and our new buddy Dennis...
Pittsburgh in black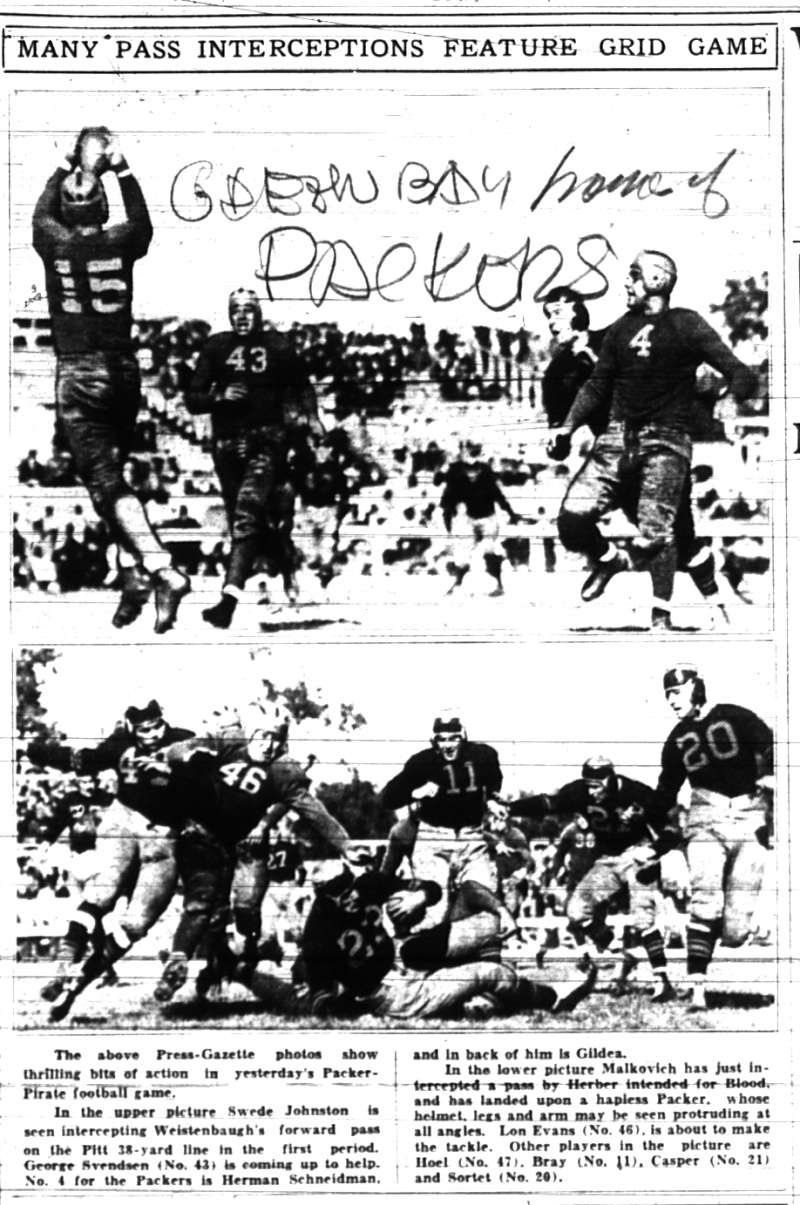 and the obligatory enhanced version...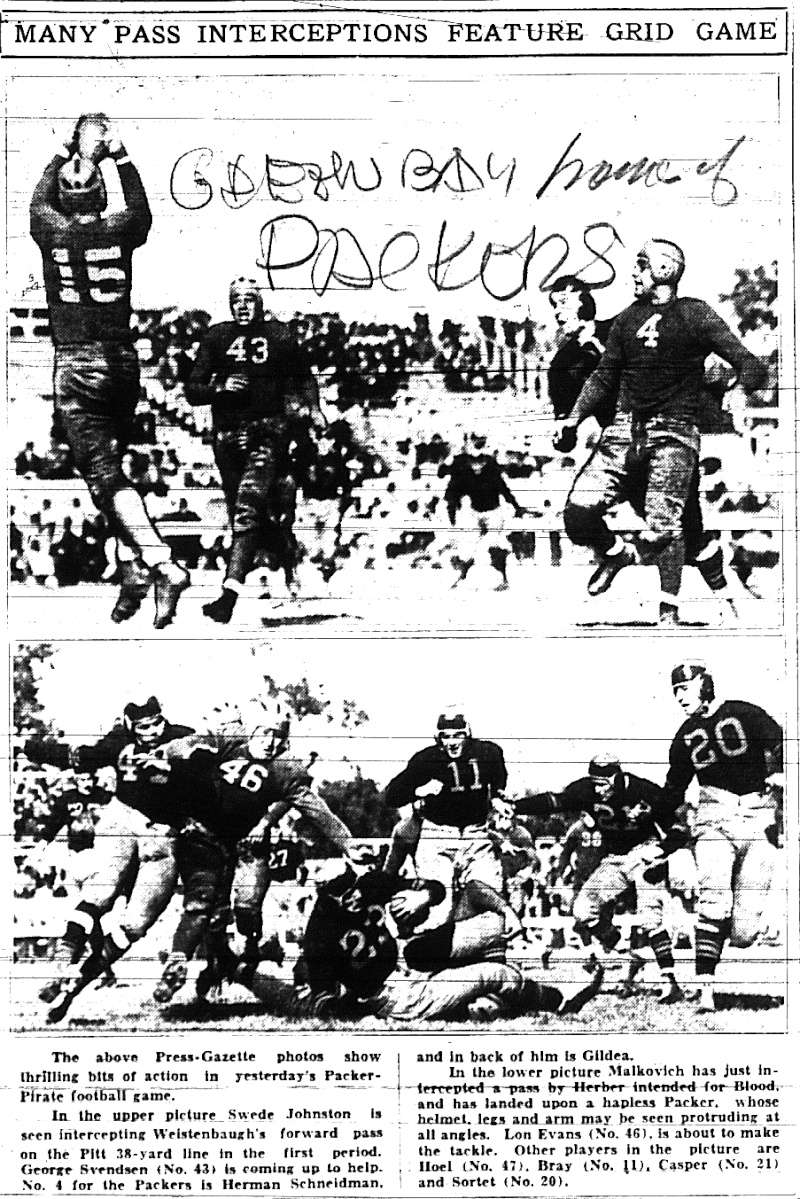 PHIL @ PITT
Since there would be no reason for Philadelphia to wear blue instead of green, the only question left would be ...
Did Pittsburgh go with black jerseys or yellow jerseys for this game?
Question answered...
This game summary in the Pittsburgh Press refers to the Pirates wearing the same black and gold jerseys that they had worn earlier in the year (in September) for their victory in Philadelphia.
The article...
and the September photo of Pittsburgh in black...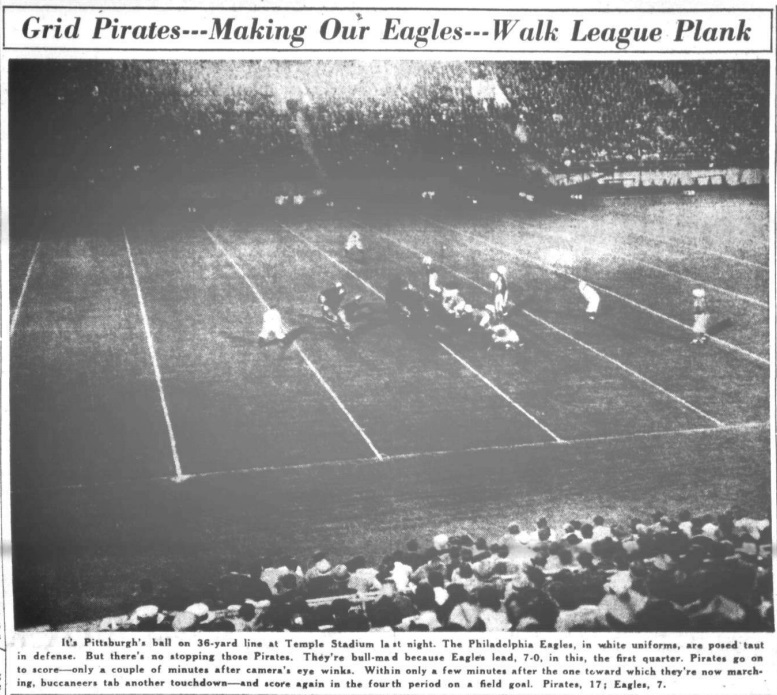 Brad S has uncovered a photo for the 10/19/46 SF @ BUF AAFC contest...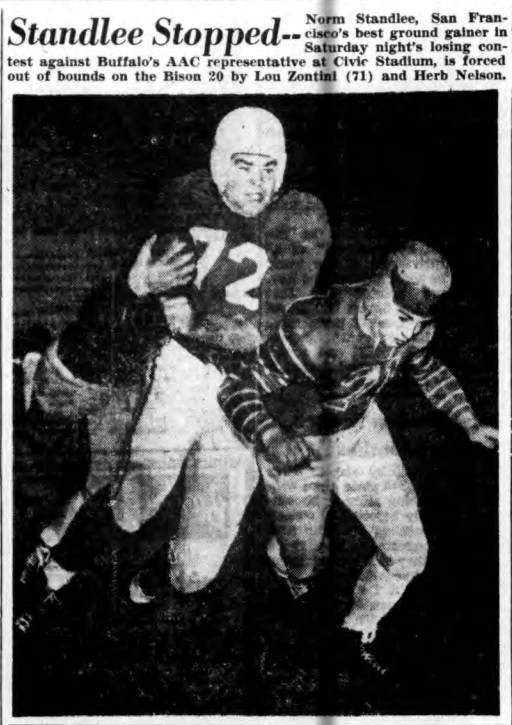 Page 2 of 2 •

1, 2
---
Permissions in this forum:
You
cannot
reply to topics in this forum