With the first full week of preseason games ready to go, it'll be interesting to see what teams honor former players/coaches/etc. who died during the offseason. Here's rough list of possibilities:

Chicago: Doug Buffone(?)
Detroit: Charlie Sanders, Mel Farr(?)
Miami: Garo Yepremian/Bill Arnsparger
Giants: Frank Gifford/Ann Mara
Oakland: Ken Stabler
Philadelphia: Chuck Bednarik
San Francisco: Bob St. Clair

While it's doubtful that the non-HOFers will be recognized, I can see at least three possibilities: Bednarik, Gifford and Sanders.



Posts

: 212


Join date

: 2011-06-24



Pretty sure I saw that Gifford/Mara will get a patch and St. Clair and Bednarik will get helmet decals.
Not sure about anyone else.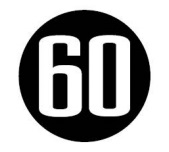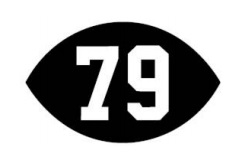 Also, the Steelers wore a ceremonial Bettis sticker for the HOF Game.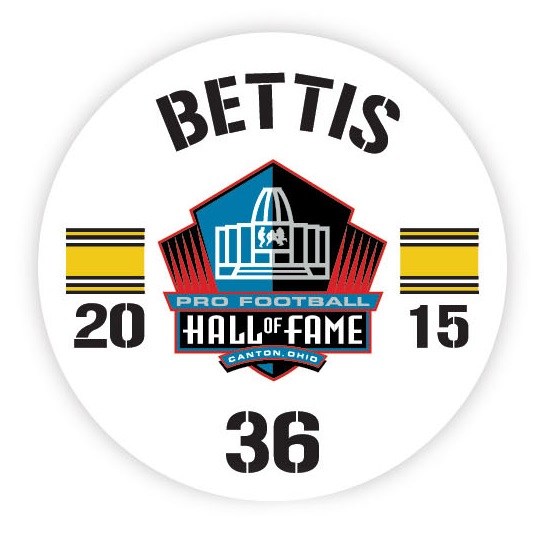 Vikings wore a similar Tingelhoff sticker but I haven't found a similar photo the size and clarity of the Bettis one.
Best photo so far...
Last edited by Bill Schaefer on Sat Aug 29, 2015 8:58 pm; edited 1 time in total
On Tuesday John Mara said the Giants will wear a patch or patches for both Frank Gifford and Ann Mara. They haven't figured out what the design(s) might be yet and they might not be ready for a few weeks.



Posts

: 423


Join date

: 2011-06-12


Age

: 48


Location

: New Milford, CT



Philly's Bednarik decal was on for Preseason Week 1.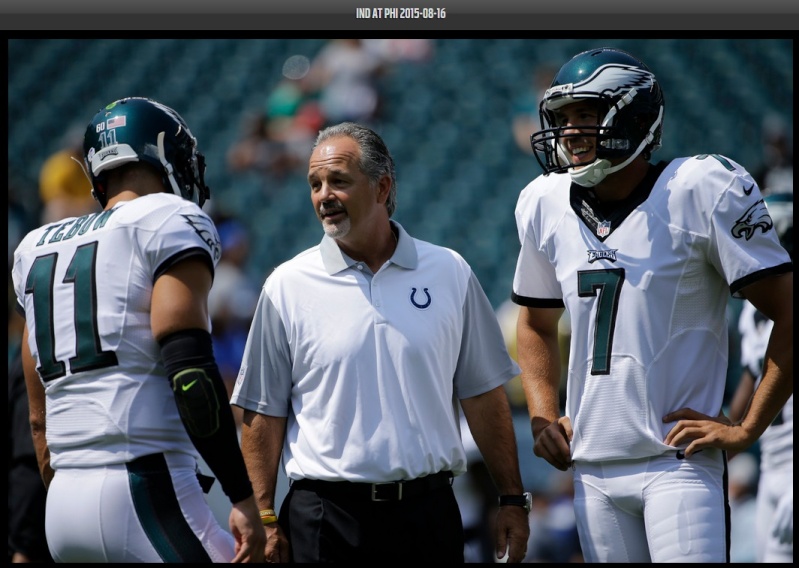 Niners have their St Clair decal on for Preseason Week 1 also.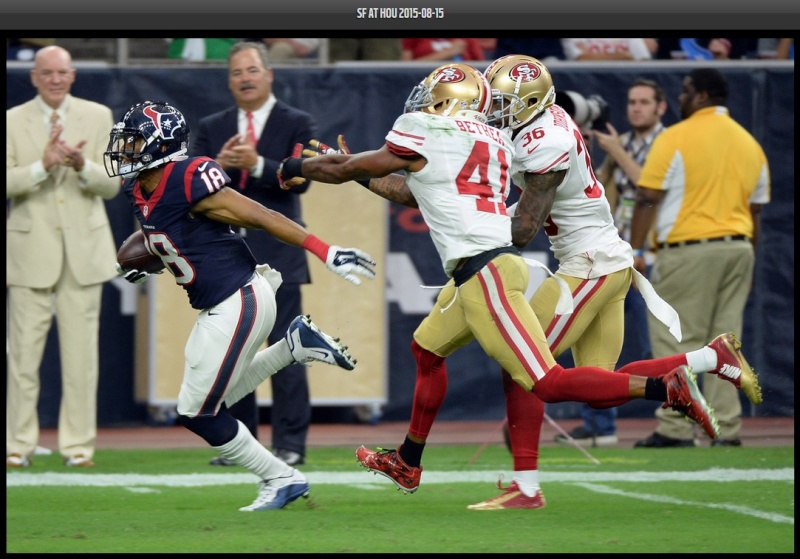 As for the others...

Raiders - still only the "AL" decal, nothing for Stabler
Bears - nothing for Buffone
Lions - nothing for Sanders/Farr
Dolphins - nothing for Yapremian/Arnsparger
Giants - nothing for Gifford/Mara
https://www.facebook.com/minnesotavikings/photos/a.10151800486897836.1073741844.64444137835/10153545054677836/?type=1&theater

this was worker who was killed at the stadium this past week. I am not sure if the patch is a one game thing or the rest of the season



Posts

: 576


Join date

: 2011-06-14


Location

: Minnesota



I think its supposedly for tonight only.
After Week 3 of Preseason...

Raiders - still only the "AL" decal, nothing for Stabler (actually they play tonight)
Bears - nothing for Buffone
Lions - nothing for Sanders/Farr
Dolphins - nothing for Yapremian/Arnsparger
Giants - nothing for Gifford/Mara

Similar topics
---
Permissions in this forum:
You
cannot
reply to topics in this forum