With the help of our own BigBlueLarry, we have another cluster of changes revolving around the 60s and 70s Chargers.
Our journey begins with a photo of Deacon Jones that came up over at UW early this past week.
We already had a plain preseason jersey for San Diego but the problem was that we only had it for 1970. Deacon played in San Diego in 1972-73.
Other photos began to come to light.
The next 2 photos show SD at SF in August 1973 in the plain jerseys.
Then we came across a couple photos from the 1972 preseason - the first against Philly and the second against the Jets.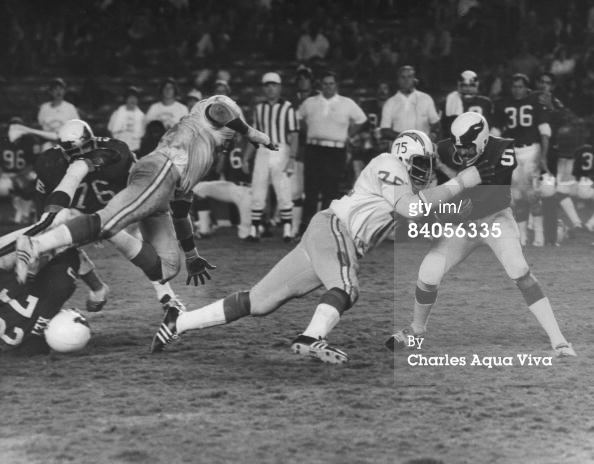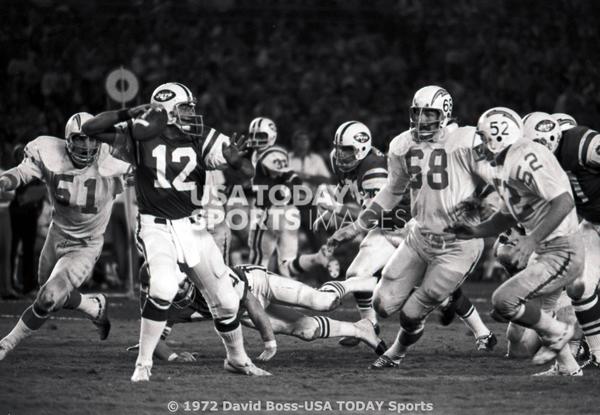 Import to note in the Jets photo above is San Diego's pants. They are not the striped versions they would wear during the regular season but the lightning bolt pants from 1971.
No photos of the plain jersey being worn during the 1971 season have come to light - yet.
But as we learned with last month's "Saga of the Belts," looking for one thing often leads to another.
During this 1972-78 time frame, the Chargers wore pants featuring a simple stripe pattern rather than the lightning bolts. We, at GUD, represented these with identically sized Blue-White-Blue stripes.
In the SD/PHIL photo above you can see that SD's BWB stripes were NOT equal sized with the central white stripe much thicker than the outer blues. But here is where it gets really interesting.
During the 1972 regular season, the Chargers DID wear pants with equal sized stripes.
1972 vs OAK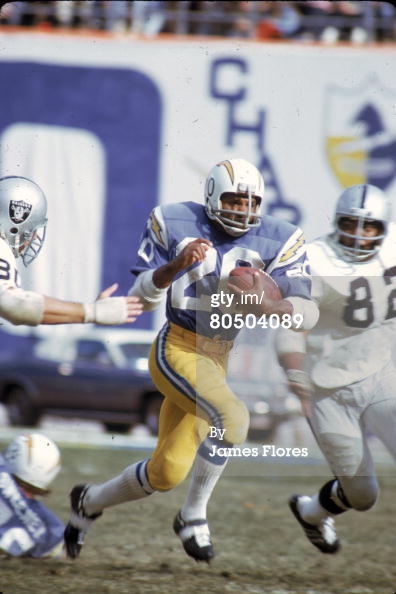 1972 vs PITT
Yet when the 1973 regular season started, the unequal sized stripes from the 1972 Preseason made a reappearance.
1973 vs CIN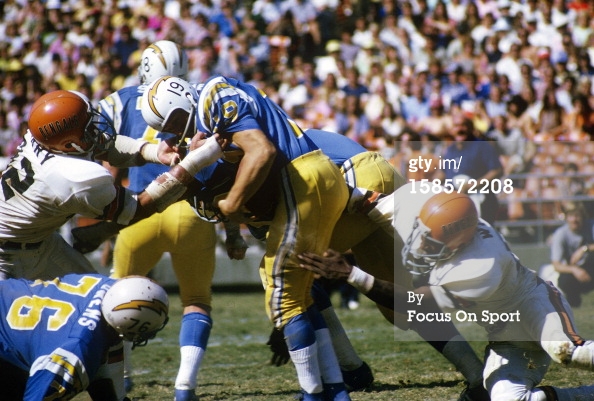 1973 vs OAK
1973 vs ATL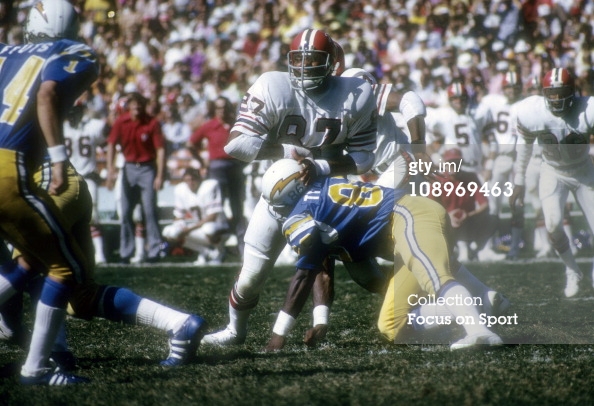 The next year, 1974, when SD darkened their blue, the central white became a little narrower but was still larger than the outer blues.
1974 vs CHI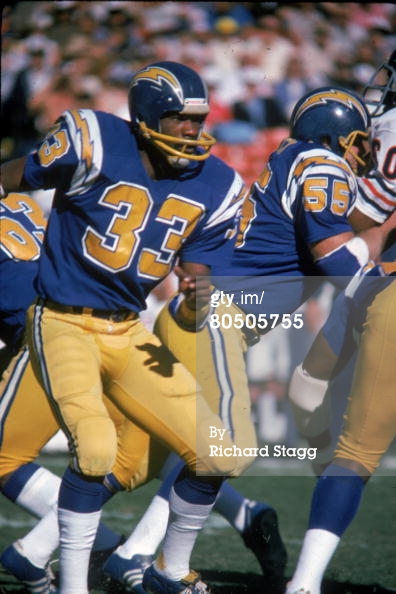 So now let's get back to this Spring's 'bug-a-boo' - the belts.
Larry turned up photos from 1966-72 showing that SD in fact used yellow belts to match their yellow pants during this time frame.
1966 vs KC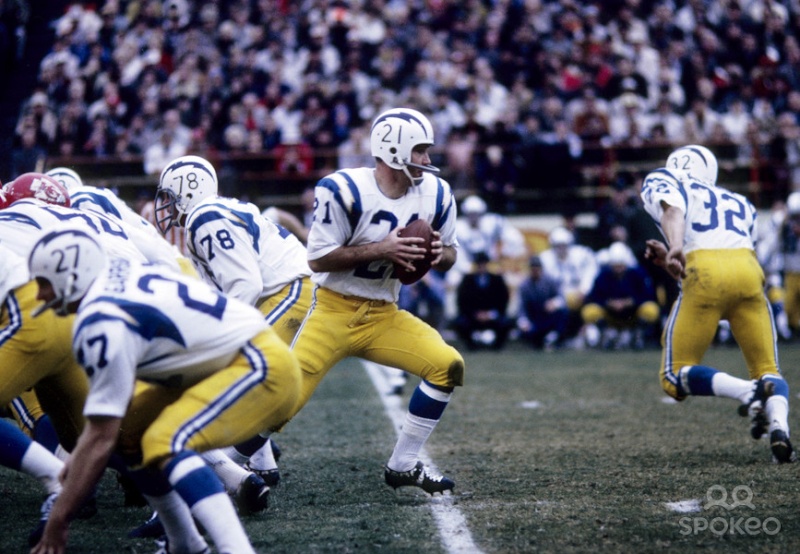 1967 vs BOS
1968 vs DEN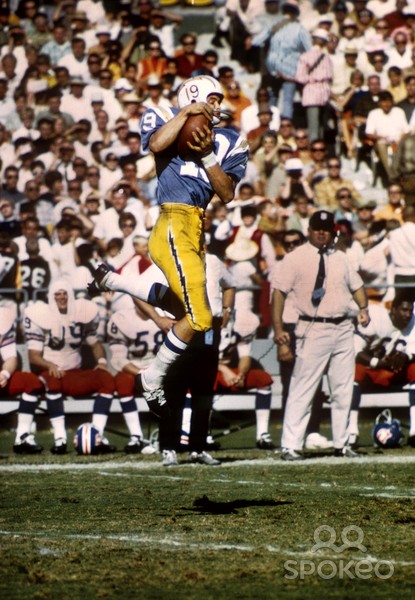 1969 vs BUF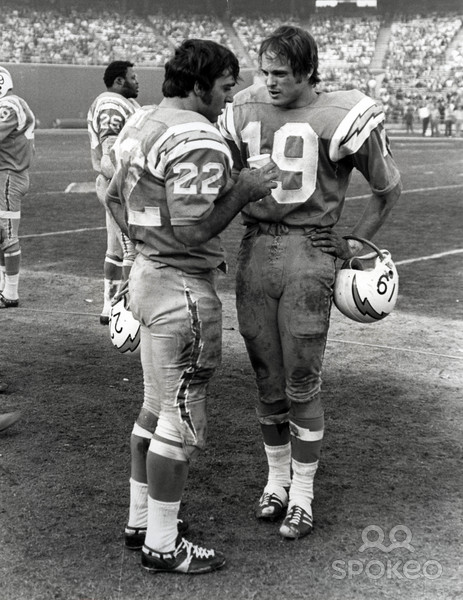 1970 vs DEN
1971 vs MINN
1972 vs OAK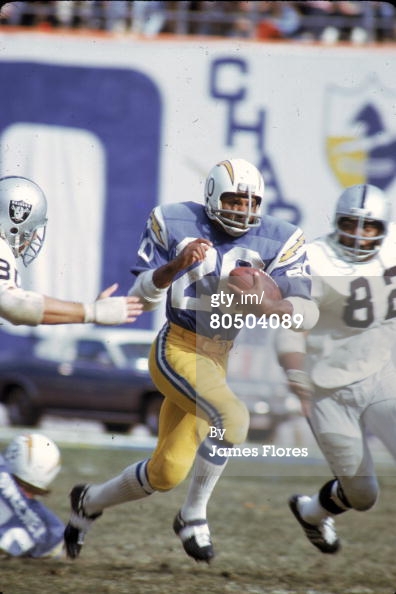 But in 1973 and 1974, SD did something rather odd.
In 1973 they changed to powder blue belts.
1973 vs BUF
1973 vs WASH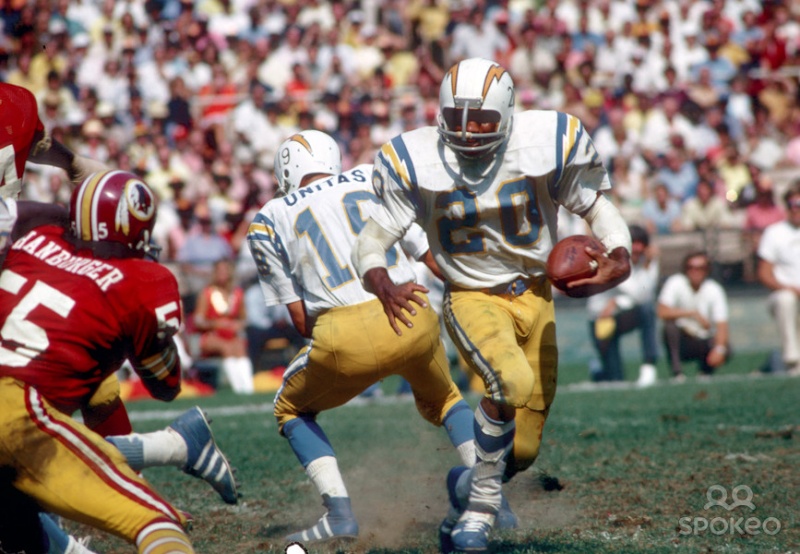 But in 1974 when they darkened their blues, they went to black belts which they would retain through the 1978 season
1974 vs CHI
1978 vs OAK
So to summarize so far...
BELTS
1966-72 - changed to yellow belts
1973 - changed to powder belts
1974-78 - keep as black belts
PANTS STRIPES
1972 Preseason - wide central white
AND
1971 lightning bolt pants
1972 Regular season - equal sized BWB
1973 - wide central white from 1972 Preseason
1974-78 - not-quite-so-wide central white stripe
PLAIN WHITE JERSEY
Additionally worn in 1972 and 1973.
No evidence yet of being worn in 1971.

Bill Schaefer




Posts

: 1282


Join date

: 2011-06-11


Age

: 50


Location

: Bradenton, FL



Similar topics
---
Permissions in this forum:
You
cannot
reply to topics in this forum