After an eight year hiatus, the Pro All-Star Game was resurrected by the Los Angeles Newspaper Charities Associaiton and played at the Memorial Coliseum. The format was the best of the American Conference playing the best of the National Conference. The uniforms were exact duplicates of each other, with one team in red helmets and jerseys, the other side in blue helmets and jerseys.
In the 1952 season game, the Pro Bowl rectified the confusing scenario by permanently outfitting the American (soon to be Eastern) Conference in red helmets and jerseys and the National (soon to be Western) Conference in blue helmets, but with white jerseys.
I thought they did not permanently assign East Red West Blue until Jan 1958 game (1957 season)?
http://www.gridironuniforms.com/research4.html
smith03,

You are correct. My error.

Thanks for setting me straight.



Posts

: 138


Join date

: 2011-06-10


Age

: 60


Location

: Enola, PA



It looks to me that east and west alternated dark and white jerseys rather than colors. Going by these magazine covers the east wore white jerseys w/red trim for the 01-13-57 game.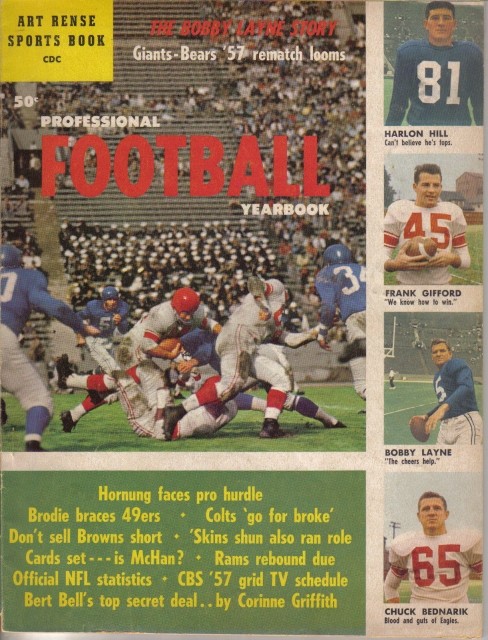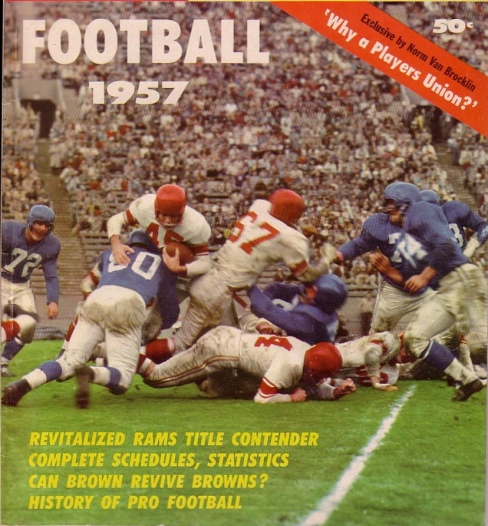 I think its possible east wore white w,red trim for the 01-10-53 game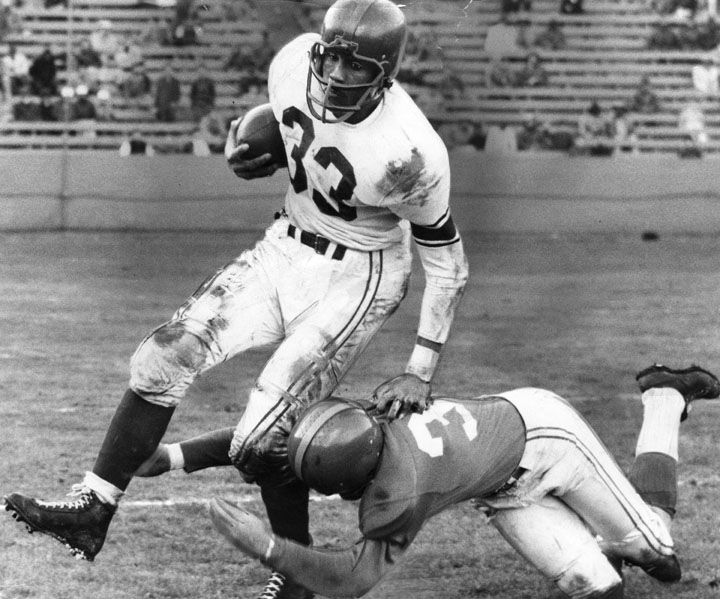 and the 01-16-55 game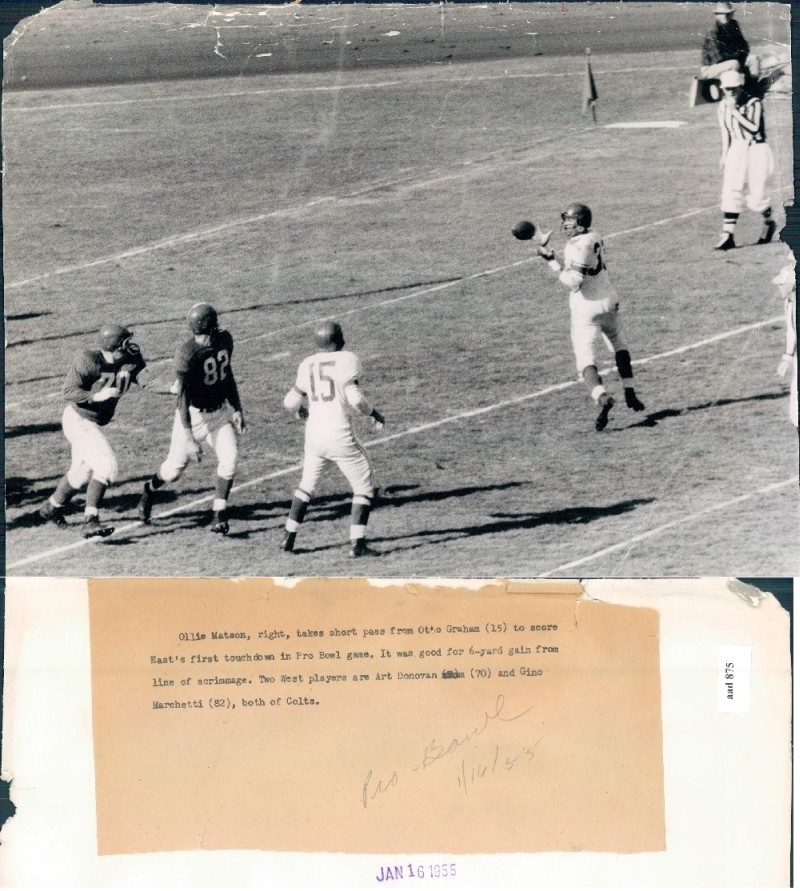 Thanks for all the effort you guys put into this site ; always look forward your latest additions.



Posts

: 18


Join date

: 2011-07-09



Beowulf,

Those are really great and helpful finds! Thanks!

We will definitely look into it.

Do you own a copy of one of those mags? I'd LOVE to see the CBS 1957 football information!!!



Posts

: 138


Join date

: 2011-06-10


Age

: 60


Location

: Enola, PA



saw in the updates that 54 and 56 PBs have been fix (west=blue), still show on my computer anyway the old imagies ( East =Blue).
Sometimes need to refresh on the page for the change to take place.




Posts

: 1248


Join date

: 2011-06-11


Age

: 46


Location

: Bradenton, FL



I think Rob hasn't updated the Pro Bowl page yet.
While in the updates blog we have this



Posts

: 148


Join date

: 2011-06-13



glad to know it is not my computer having issues

wondering if you guys are certain that the National conf wore red in 1950 and 52 seasons games (Jan 51 and 53), because it seems strange to me that national conference which became the western conference would switch from red to blue ( and AC to EC blue to red) seems like the league would have kept the colors the same blue from national to west and red from american to east.
Just wanted to follow up on this thread -- are the Pro Bowl unis correct as far as we know in the database now?



Posts

: 215


Join date

: 2011-06-10


Age

: 43





Similar topics
---
Permissions in this forum:
You
cannot
reply to topics in this forum