Zenzo




Posts

: 87


Join date

: 2021-01-13



NeauXone, Untitled0717, sfcom1, Appleman20, CanadianBacon43 and ICRMON like this post
So now that Gridiron Bowl II is officially behind us, I'll reveal the high quality version of the logo. Gridiron Bowl III will be played at Lambeau Field next July. If you're wondering why the clock is set to 5:15, that's because it's set on "Lombardi Time." Vince Lombardi always believed in arriving 15 minutes early to any meeting, etc. If you were on time, you were late. Since the game will begin at 5:30 pm central time, the clock has been set to 5:15. The logo incorporates many elements of Lambeau Field as well as the Packers which give it a timeless, classic feel to reflect the rich history of the stadium and franchise. Can the Royals repeat? We'll have to wait and see.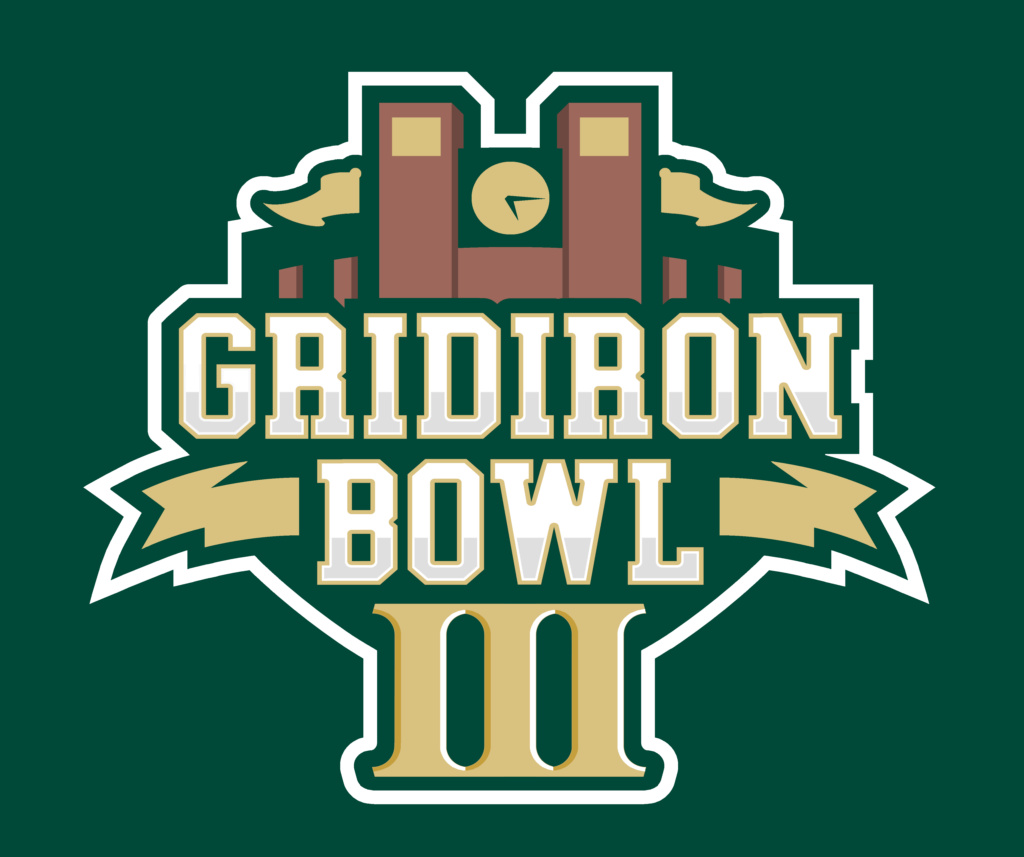 Zenzo




Posts

: 87


Join date

: 2021-01-13



Austin Snelick, NeauXone, Untitled0717, sfcom1, sgillard, Appleman20 and CanadianBacon43 like this post
Great work, as always! Always gotta love the little details that go into each logo, and how they tie into the location.

Austin Snelick




Posts

: 1534


Join date

: 2020-10-24


Age

: 29


Location

: Maryland



Appleman20 and Trickiefella1 like this post
trickiefella wrote:Hey dudes
Hello. Is this Chris, who I spoke to in email? Or someone new?
If you are looking to join the league, please send an email to
gridironuniforms@gmail.com

Austin Snelick




Posts

: 1534


Join date

: 2020-10-24


Age

: 29


Location

: Maryland



Appleman20 likes this post

Trickiefella1




Posts

: 2


Join date

: 2022-08-04



Appleman20 likes this post
Similar topics
---
Permissions in this forum:
You
can
reply to topics in this forum